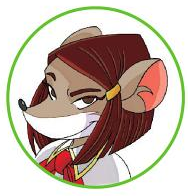 NOTE: Do not be confused with the other rodent that named Sakura in Benjanims Class.
Sakura is Kumi's friend. She locked up the Thea sisters and Holger, but they were able to get out with Colette's pink hair pin. Sakura is jealous about the Thea sisters but is later friends with them.
She has brown hair, brown eyes, a white shirt with a red ribbon and yellow stripes, a blue skirt with a red stripe on it, white socks, blue shoes, a yellow hair pin.
Her name is similar to the name, Minty Sakura in the movie, Wreck it Ralph.
Sakura means ´Cherry Blossom´ in Japanese.
Ad blocker interference detected!
Wikia is a free-to-use site that makes money from advertising. We have a modified experience for viewers using ad blockers

Wikia is not accessible if you've made further modifications. Remove the custom ad blocker rule(s) and the page will load as expected.